MTV VIDEO MUSIC AWARDS : ces artistes nommés qui sont apparus dans des séries
Publié le Par Romain Cheyron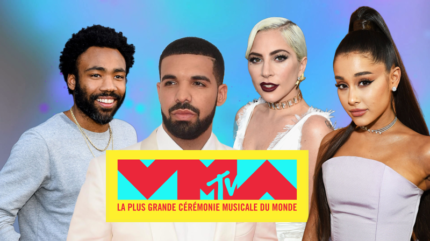 Le monde de la musique va être à l'honneur à la fin du mois d'août avec les MTV Video Music Awards et les plus grosses stars de la chanson seront présentes pour l'événement. Parmi elles, des artistes sont apparus dans de nombreuses séries.
Le 26 août prochain aura lieu l'édition 2019 des MTV VIDEO MUSIC AWARDS au Prudential Center à Newark, dans le New Jersey et de très nombreuses stars américaines de la chanson fouleront le tapis rouge avant de recevoir leur prix. Enfin, pour certain(e)s. Et parmi ces stars, nombre d'elles sont apparues dans des séries au cours des dernières années.
On commence évidemment par Childish Gambino AKA Donald Glover, connu pour son rôle de Troy dans Community, et créateur, scénariste et star de la série Atlanta, récemment renouvelée pour une saison 4. Ariana Grande apparaîtra dans la saison 2 de Kidding à partir du 3 novembre prochain, et a joué dans quelques épisodes de Scream Queens en 2015. Mais s'est surtout fait connaître pour son rôle de Cat Valentine dans Victorious.
Deux mondes en un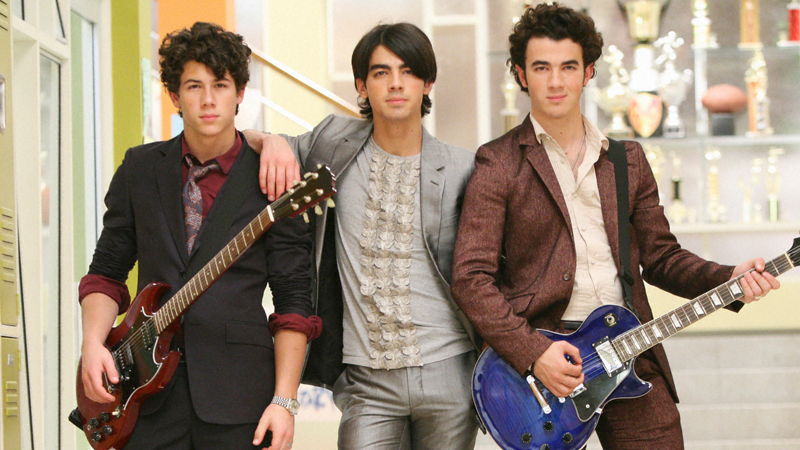 Il y a évidemment les Jonas Brothers, stars de leur propre série Jonas, en 2009 et 2010 sur Disney Channel, mais aussi Drake apparu dans la série dans 145 épisodes de Degrassi: La Nouvelle Génération, entre 2001 et 2009. Et Bradley Cooper, nommé dans la catégorie meilleure collaboration avec Lady Gaga, était l'un des héros d'Alias, tandis que cette dernière a eu un rôle dans la saison 5 de American Horror Story.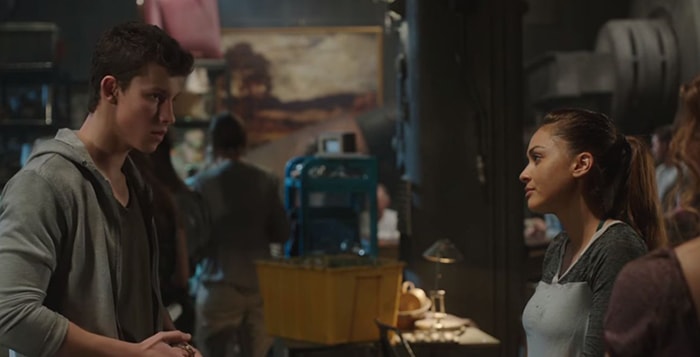 Enfin, il y a ces artistes qui ont fait de petites apparitions, comme Shawn Mendes dans le premier épisode de la saison 3 de The 100, ou encore Justin Bieber dans Les Experts. Sans oublier Alicia Keys qui a participer à deux épisodes de Empire, et John Legend qui a joué son propre rôle dans Master of None.
Les MTV VIDEO MUSIC AWARDS seront à découvrir le 27 août sur MTV à 20h50 en France !
La liste complète des nommé(e)s aux MTV VIDEO MUSIC AWARDS :
Clip de l'année
21 Savage ft. J. Cole – "a lot"
Billie Eilish – "Bad Guy"
Ariana Grande – "thank u, next"
Jonas Brothers – "Sucker"
Lil Nas X ft. Billy Ray Cyrus – "Old Town Road (Remix)"
Taylor Swift – "You Need to Calm Down"
Artiste de l'année
Cardi B
Billie Eilish
Ariana Grande
Halsey
Jonas Brothers
Shawn Mendes
Chanson de l'année
Drake – "In My Feelings"
Ariana Grande – "thank u, next"
Jonas Brothers – "Sucker"
Lady Gaga & Bradley Cooper – "Shallow"
Lil Nas X ft. Billy Ray Cyrus – "Old Town Road (Remix)"
Taylor Swift – "You Need to Calm Down"
Artiste à suivre
Ava Max
Billie Eilish
H.E.R.
Lil Nas X
Lizzo
ROSALÍA
Meilleure collaboration
Lil Nas X ft. Billy Ray Cyrus – "Old Town Road (Remix)"
Lady Gaga & Bradley Cooper – "Shallow"
Shawn Mendes & Camila Cabello – "Señorita"
Taylor Swift ft. Brendon Urie – "ME!"
Ed Sheeran & Justin Bieber – "I Don't Care"
BTS ft. Halsey – "Boy With Luv"
Artiste push de l'année
Bazzi
CNCO
Billie Eilish
H.E.R.
Lauv
Lizzo
Meilleure clip pop
5 Seconds of Summer – "Easier"
Cardi B & Bruno Mars – "Please Me"
Billie Eilish – "Bad Guy"
Ariana Grande – "thank u, next"
Jonas Brothers – "Sucker"
Taylor Swift – "You Need to Calm Down"
Khalid – « Talk »
Meilleure clip hip-hop
2 Chainz ft. Ariana Grande – "Rule the World"
21 Savage ft. J. Cole – "a lot"
Cardi B – "Money"
DJ Khaled ft. Nipsey Hussle & John Legend – "Higher"
Lil Nas X ft. Billy Ray Cyrus – "Old Town Road (Remix)"
Travis Scott ft. Drake – "SICKO MODE"
Meilleure clip R&B
Anderson .Paak ft. Smokey Robinson – "Make It Better"
Childish Gambino – "Feels Like Summer"
H.E.R. ft. Bryson Tiller – "Could've Been"
Alicia Keys – "Raise A Man"
Ella Mai – "Trip"
Normani ft. 6lack – "Waves"
Meilleure clip K-POP
BTS ft. Halsey – "Boy With Luv"
BLACKPINK – "Kill This Love"
Monsta X ft. French Montana – "Who Do You Love"
TOMORROW X TOGETHER – "Cat & Dog"
NCT 127 – "Regular"
EXO – "Tempo"
Meilleure clip latino
Anuel AA, Karol G – "Secreto"
Bad Bunny ft. Drake – "MIA"
benny blanco, Tainy, Selena Gomez, J Balvin – "I Can't Get Enough"
Daddy Yankee ft. Snow – "Con Calma"
Maluma – "Mala Mía"
ROSALÍA & J Balvin ft. El Guincho – "Con Altura"
Meilleure clip Dance
The Chainsmokers ft. Bebe Rexha – "Call You Mine"
Clean Bandit ft. Demi Lovato – "Solo"
DJ Snake ft. Selena Gomez, Ozuna & Cardi B – "Taki Taki"
David Guetta, Bebe Rexha & J Balvin – "Say My Name"
Marshmello & Bastille – "Happier"
Silk City & Dua Lipa – "Electricity"
Meilleure clip rock
The 1975 – "Love It If We Made It"
Fall Out Boy – "Bishops Knife Trick"
Imagine Dragons – "Natural"
Lenny Kravitz – "Low"
Panic! At The Disco – "High Hopes"
twenty one pilots – "My Blood"
Video for Good
Halsey – "Nightmare"
The Killers – "Land of the Free"
Jamie N Commons, Skylar Grey ft. Gallant – "Runaway Train"
John Legend – "Preach"
Lil Dicky – "Earth"
Taylor Swift – "You Need to Calm Down"
Meilleure réalisation
Billie Eilish – "Bad Guy" (par Dave Meyers)
FKA twigs – "Cellophane" (par Andrew Thomas Huang)
Ariana Grande – "thank you, next" (par Hannah Lux Davis)
Lil Nas X ft. Billy Ray Cyrus – "Old Town Road (Remix)" (par Calmatic)
LSD ft. Labrinth, Sia, Diplo – "No New Friends" (par Dano Cerny)
Taylor Swift – "You Need to Calm Down" (par Drew Kirsch & Taylor Swift)
Meilleurs effets spéciaux
Billie Eilish – "when the party's over" (par Ryan Ross, Andres Jaramillo)
FKA twigs – "Cellophane" (par Matt Chandler, Fabio Zaveti for Analog)
Ariana Grande – "God is a Woman" (par Fabrice Lagayette, Kristina Prilukova & Rebecca Rice for Mathematic)
DJ Khaled ft. SZA – "Just Us" (par Sergii Mashevskyi)
LSD ft. Labrinth, Sia, Diplo – "No New Friends" (par Ethan Chancer)
Taylor Swift ft. Brendon Urie – "ME!" (par Loris Paillier & Lucas Salton for BUF VFX)
Meilleur montage
Anderson .Paak ft. Kendrick Lamar – "Tints" (par Elias Talbot)
Lil Nas X ft. Billy Ray Cyrus – "Old Town Road (Remix)" (par Calmatic)
Billie Eilish – "Bad Guy" (par Billie Eilish)
Ariana Grande – "7 Rings" (par Hannah Lux Davis & Taylor Walsh)
Solange – "Almeda" (par Solange Knowles, Vinnie Hobbs, Jonathon Proctor)
Taylor Swift – "You Need to Calm Down" (par Jarrett Fijal)
Meilleure direction artistique
BTS ft. Halsey – "Boy With Luv" (par JinSil Park, BoNa Kim (MU:E))
Ariana Grande – "7 Rings" (par John Richoux)
Lil Nas X ft. Billy Ray Cyrus – "Old Town Road (Remix)" (par Itaru Dela Vegas)
Shawn Mendes & Camila Cabello – "Señorita" (par Tatiana Van Sauter)
Taylor Swift – "You Need to Calm Down" (par Brittany Porter)
Kanye West and Lil' Pump ft. Adele Givens – "I Love It" (par Tino Schaedler)
Meilleure chorégraphie
FKA twigs – "Cellophane" (par Kelly Yvonne)
ROSALÍA & J Balvin ft. El Guincho – "Con Altura" (par Charm La'Donna)
LSD ft. Labrinth, Sia, Diplo – "No New Friends" (par Ryan Heffington)
Shawn Mendes & Camila Cabello – "Señorita" (par Calvit Hodge, Sara Biv)
Solange – "Almeda"(par Maya Taylor, Solange Knowles)
BTS ft. Halsey – "Boy With Luv" (par Rie Hata)
Meilleure photographie
Anderson .Paak ft. Kendrick Lamar – "Tints" (par Elias Talbot)
Billie Eilish – "hostage" (par Pau Castejon)
Ariana Grande – "thank you, next" (par Christopher Probst)
Shawn Mendes & Camila Cabello – "Señorita" (par Scott Cunningham)
Solange – "Almeda" (par Chayse Irvin, Ryan Marie Helfant, Justin Hamilton)
Taylor Swift ft. Brendon Urie – "ME!" (par Starr Whitesides)

Romain Cheyron
Journaliste - Responsable pôle News